Time Tracking Your Attorneys Will Actually Use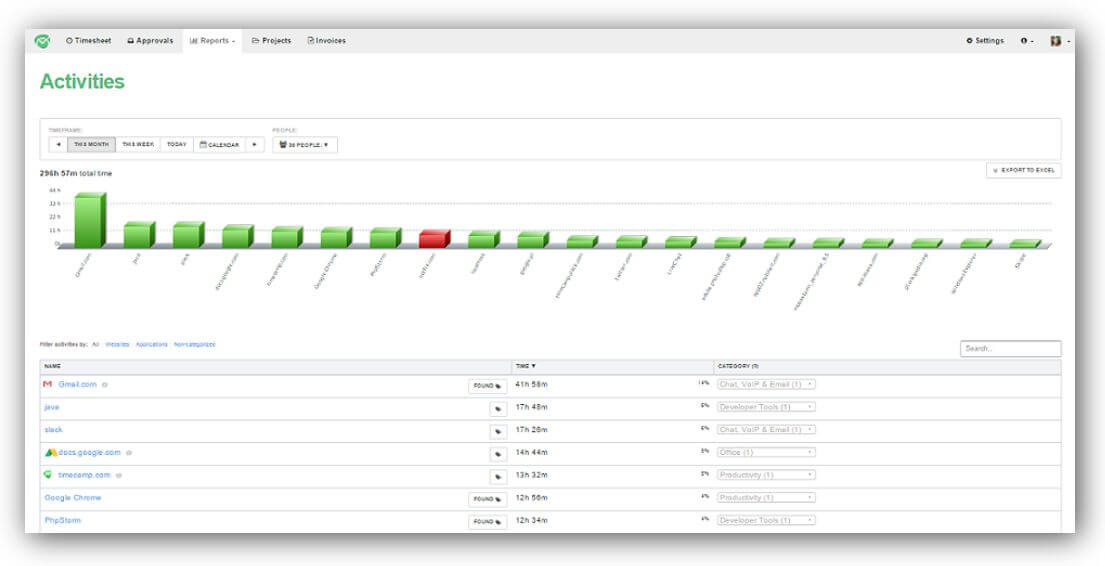 If you are an attorney or you run a law company, you are an individual who needs to track time. For you time means money! That is why you need to collect all the time data.
TimeCamp will enable to create accurate reports and bill your clients adequately to the time spent on each case. TimeCamp feature-rich time tracking solution is designed especially to fit your needs.
Does anything like this happen to you:
Forget to start your timers?
Are you sure you don't miss any billable hours?
Clients request more transparency.
You track employee hours so that you know how much to pay them each month.
Start taking advantage of TimeCamp!
Experience the opportunities it provides, like
impeccable timekeeping
. TimeCamp enables the tracking of time worked on a specific project while it monitors the overall performance. Thanks to this, reports are incredibly precise and time tracking is much more manageable.
---

With automated timesheets! TimeCamp measures time units basing on keywords, so you and your attorneys stay focused on their work instead of watching the timer. You don't have to do it manually anymore as it switches between tasks quickly and traces what you work on.
---
What does it mean?

Especially more transparency! Accurate time keeping enables being more precise in billing and invoicing and as a result optimize the revenues. This makes the company more reliable for its clients.
---
Simple to use, trusted by thousands of companies.
Sign up for FREE