Time Tracking in Jira and Greenhopper
April 22, 2013
by Kamil Rudnicki
3 comments
Working on a product, you want it to be the most practical and flawless. Unfortunately, many  bugs can be found when the item or service is ready to be launched into the market already. Some of them just can't be predicted in the planning phase. Although, you can't eliminate the risk, you are able to reduce it by tracking projects and defining potential issues.
Jira was created for such activities and we are happy to announce our new integration with this tool.
Jira's aim is it to help the company with tasks like teams planning, building and launching products. The main reason they choose it is that Jira detects and assorts issues. It also assigns work and follow members' activity so that they get their job done more effectively.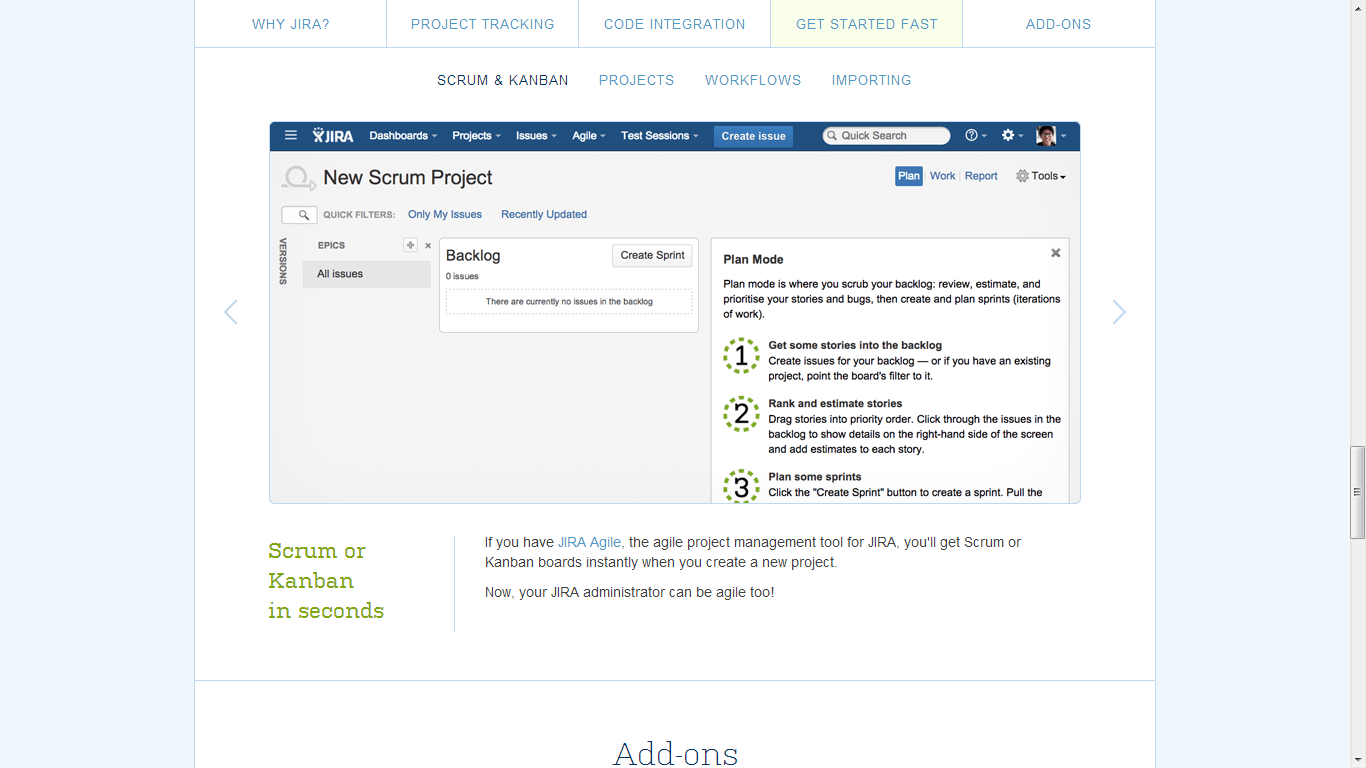 How to use Jira for time tracking?
Jira and Greenhopper integration with TimeCamp gives you the opportunity to asses time for projects and issues you are working on. In TimeCamp you can define unique keywords to your Jira tasks so TimeCamp can automatically switch between  them, when keywords will occur in window's title.
To try integration visit our website: https://www.timecamp.com/ and follow the steps:
1. Log in to TimeCamp
2. Go to Settings – Add-ons & Integrations
3. Select the Jira option from the menu and type your login and password to Jira to test connection.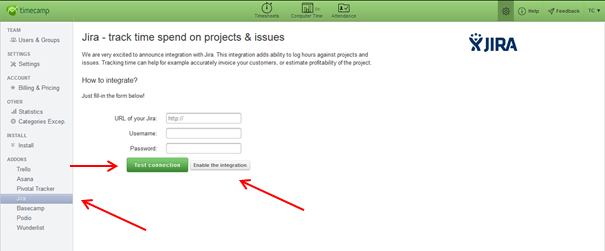 4. Click the "Enable the integration" button and optionally invite people from the list.

6. It will automatically synchronize your issues list with your projects in TimeCamp and you will be able to track the time for each task easily.
Enjoy using and do not hesitate to give us any feedback. TimeCamp is free for a single user.