Zendesk time tracking with TimeCamp
July 28, 2014
by Jakub Szyszka
No comments
Providing highest quality of your services, your company needs to guarantee the right level of customer support. This requires long hours spent on answering phone calls, emails, messages sent via social media channels and chats. Each interaction helps to build and strengthen relations. We appreciate such solutions, so it makes us happy to integrate with a tool that enables them – Zendesk time tracking.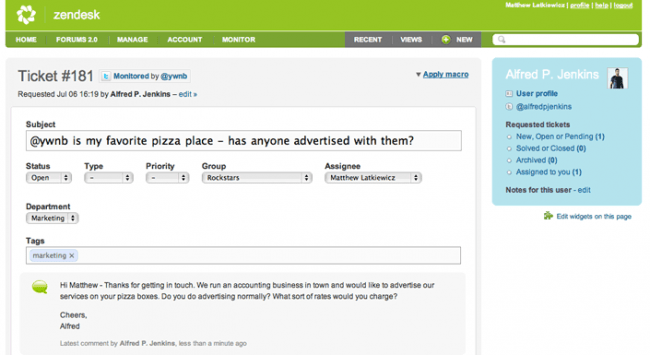 Zendesk time tracking with TimeCamp gives you an opportunity to quickly register hours or minutes spent on each ticket. This helps you monitor time usage across support operations made by your agents. You will see how much time do they need to solve the problem and which clients send in the most complicated cases.
Thanks to this you will be able to find the weakest point in your customer support. Notice standstills in the process. Better manage the work of your team. As a result, you'll achieve higher productivity, better financial flow and bigger transparency.

To setup the integration follow the steps below:
Log to your TimeCamp account and go to Settings – Add-Ons & Integrations.
Click "Enable integration" button.
You will be redirected to your Zendesk`s website and asked to sign in.
Click "Allow" button to let us synchronize your tickets with TimeCamp.
Install small desktop application to start tracking time spend on the project.
After you run the integration you'll notice that all the data you chose to synchronize with TimeCamp is already imported. Your agents can immediately start to measure time of their work and soon after you'll be able to track their progress with powerful reports.
What is more, you'll be able to run the timer directly in Zendesk. It will log minutes for each ticket and agent and synchronize it with TimeCamp. You'll be able to have a quick look at the data in the app without leaving it.
We hope that tracking time with Zendesk and TimeCamp will ease your work. And that you will able to estimate in which areas you're an expert and which demand further work and effort.