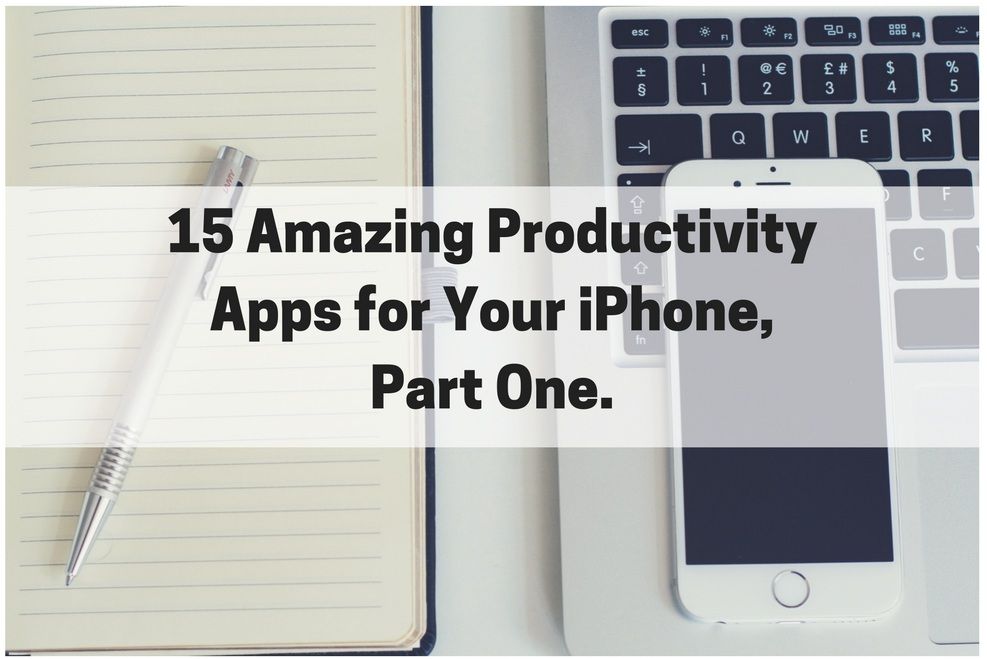 Smartphones are wonderful devices. Their advanced computing abilities allow us to perform practically any activity that once required a computer. Unfortunately, what can be seen mostly among representatives of younger generations, smartphones are being used mostly for entertaining purposes – they are very time-consuming, and they jeopardize personal relationships. For example, go to McDonald's, find a table occupied by teenagers, and observe what they are doing – instead of talking, they have their faces buried in their phones' screens.
Thus the idea for this article. We must realize, that smartphones can be used for many practical activities, boosting our productivity and efficiency. Helping us to organize both our time and our stuff. We present the list dedicated particularly to the iPhone users. On this list, you will find 15 great productivity apps for iPhones with a short description, a photo presenting the app and a link to their homepage. Some of them can be integrated with our time tracking software – TimeCamp. We highly recommend to use as many integrations between apps as you can find, this will definitely make your life easier!
OK, now let us start with the list:
What is the best time tracking app for iPhone?
Our time tracking app is available on every system. It monitors time spent using a particular device and provides users with a display of all the activities – both positive and negative ones. Users are able to log their time, create new tasks, and generate reports and so forth.